Box Elder Volunteer Fire Department
Mission Statement

It is the mission of the Box Elder Volunteer Fire Department to provide a safe and healthy work environment for all personnel. To train its members to the highest standard possible. To protect the lives and property area residents and visitors through the extinguishing of fires, delivery of emergency care and through mitigation of hazardous materials, man-made, or other natural disasters incidents to the Box Elder Rural Fire Protection District and to other Public Safety Agencies on a requested basis.
Updated as of : 23 April 2017

Powered by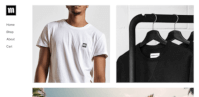 Create your own unique website with customizable templates.